Alumni and Community Outreach Committee 
The Alumni and Community Outreach Committee is responsible for Poly Reps connection with the Cal Poly Alumni Association and fostering relationships and events with alumni, students and staff off Cal Poly San Luis Obispo. Alumni committee members assist in events such as Mustang Family Weekend, Alumni Association Events, Mustang Mentors, Grad Week and Cal Poly Family Camp.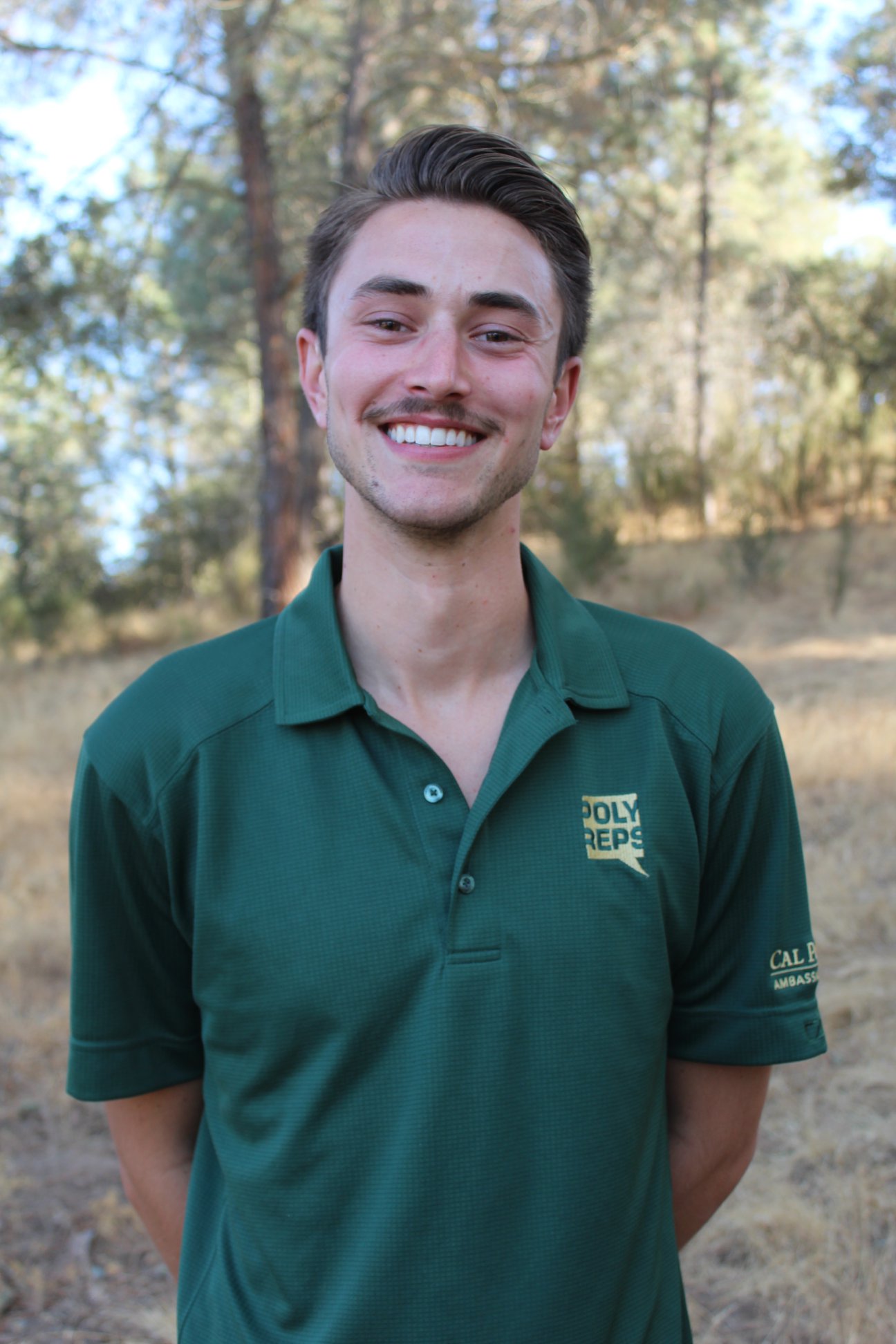 LUKE HALEY (HE, HIM, HIS) - Chair
San ramon, ca
Major:  Recreation, Parks, and Tourism Administration, concentrating in Hospitality and Event Management
Campus Involvement:  ASI Student Government, Cru, EIM Club
What is your ideal day in SLO? 
The PERFECT day would start with the best breakfast burrito in SLO at Gus's, followed by a day of wine tasting in Edna Valley, sunset and burritos (again) at Perfumo, then stargazing in Avila at night!
LINDSAY KAITCER - (SHE, HER, HERS)
Agoura Hills, CA
Major: Business Administration, Minor in Psychology
Campus Involvement:  Poly Reps (tours yo), Chi Omega #gogreek, WOW Leader , Welcome Center !!!!
What is your ideal day in SLO? 
Nite Creamery. Roast Malone Flavor. Nite Puff Cone. Gaining a Reward Star.
DARYN BERGER - (SHE, HER, HERS)
Simi valley, ca
Major:  EIM (Experience Industry Management), Concentrating in Event Planning
Campus Involvement:  Alpha Phi: VP Community Relations, EIM Ambassador, WOW Leader 2018
What is your ideal day in SLO? 
Waking up with the perfect 75 degree weather. Then going to Scout Coffee to get a vanilla latte and Lincoln Deli to grab an almost famous breakfast burrito! After that, heading to Spark for a yoga class. Then I'll head downtown to look at the boutiques and go to Kruzeburg for studying with friends. After we would go to Terrace for the sunset and a picnic. Then afterwards I would snuggle with Isa and watch Modern Love inside the fort we built. That's my perfect day in slo.
SOPHIA LOONEY - (SHE, HER, HERS) 
seattle, wa
Major:  Architectural Engineering
Campus Involvement:  President of Structural Engineering Association of Cal Poly Student Chapter
What is your ideal day in SLO? 
Hiking Bishop's Peak, watching the sunset at MDO, then stargazing in Perfumo Canyon
Related Content